Dr.Sumer Singh, Director Education Salad, is a product of Doon School and St. Stephens College. Dr. Sumer Singh is a mentor to educationists across the country and serves on the Boards of World Leading Schools Association, Amsterdam, Info Beans Technologies Ltd, Univariety & Punjab Public School, Nabha.
He is Advisor to a number of schools in India & has in the past served on the Boards of Round Square UK, Global Connections Beijing, AFS India, Lawrence School, Lovedale, Mayo College, Mayo College Girls School and Daly College. He has been a member of IPSS (Doon School) & G-20 UK. He is currently serving on the planning committee of the Doon School. Former Chairman of IPSC, he has served as Head of Lawrence School, Sanawar, Daly College & Daly College Business School, Indore, Asian School, Dehradun and as Advisor to the Govt. of Punjab.
Among the schools he has designed are Doon Girls, Sanskar Valley and Pathways World School. Author of 5 books, he has been recognized with life time achievement awards from IPSC, Education World and has been conferred an honorary doctorate in Education from De Montfort University, UK.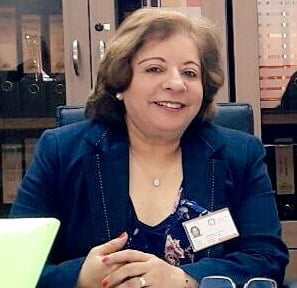 A highly respected and outstanding education professional with over 37 years' experience in leading and managing schools through inspections and achieving excellence. Extremely knowledgeable with absolute commitment to delivering the highest standards of support to schools. A significant track record in education across geographically dispersed schools.Proven ability to work in partnership with directors of schools, and other stakeholders to uphold the highest standards. Proven to develop recommendations to improve learning activities and champion effective educational practice.Possess significant learning design experience with exceptional communication and interpersonal skills. Also knowledgeable in controlling budgets and maximising cost-effectiveness. Ability to motivate a team through an innovation process and strong experience of working with a premium brand. Full knowledge of inspection process in both UK and Dubai.
CAREER ACHIEVEMENTS
• Knighted by Queen Elizabeth II to become Dame Commander for the Order of British Empire (DBE) for services to Education both at local and national level, as well as being the first Muslim woman to become Dame, 2010
•  Entry into "Who's Who 2011 and every consecutive year, under Zaffar in May 2011, Dame Naila page 2556
•  Awarded with 'Coat of Arms' by Monarchy in May 2011
•  Received British Community Award at the House of Lords in July 15th 2011 for serving the British Community
•  Established three new schools to the existing two in UAE and made a MAT
•  Outstanding and good grading of schools as per Knowledge and Development Authority Dubai
•  Evaluated in UK as Outstanding Inspector and given commendation letter
MBBS(JIPMER), MD (PGIMER) Fellowship PICU (Kings College London)
Head of Dept – Paediatric & Neonatal services, Aster CMI Hospital
A passionate Child Health Advocate, Paediatric Emergency and ICU consultant, Child Safety Expert, Author and Team builder – Dr Chetan Ginigeri wears different hats according to the role necessitated at the time.
Having trained in India's best medical Schools (JIPMER Puducherry & PGI Chandigarh) and advanced training in Pediatric and Transplant Intensive care at Kings College Hospital London – Dr Chetan's journey has encompassed all set ups in Indian healthcare to NHS.
He previously head the Children's ICU at Narayana Health Bangalore and was one of the co-founders of PeopleTree Hospitals Yeshwantpur. Currently he heads a large multidisciplinary team of Paediatricians at Aster CMI Hospital Hebbal Bangalore.
Child safety and prevention of Unintentional injuries in children is very dear to him. PLAYFUL – An ultimate Guide to Child Safety is a book authored by him and has already sold more than 10,000 copies. This online platform is an ongoing attempt to address this new Public Health problem.