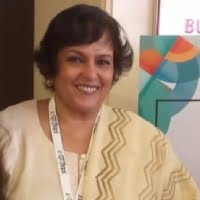 Roopa Swamy,
Academic Consultant, Former Principal
William Wordsworth's poem 'The Tables Turned' is about letting nature be our teacher and that in nature, wisdom comes from being happy and healthy. 'Being happy' is the crux of life! It's an abstract, much discussed and sought after state of being we all want to be in. No definition is complete or satisfying! In the midst of this how do we create a space for learners to be happy?
Is there a place where learners are curious, involved and enquiring; are able to express and discuss ideas and thoughts without fear; can evolve and grow mentally, physically, emotionally and spiritually;are encouraged and challenged to observe, explore and discover; where they feel safe and are sensitive to differences; are exposed to all cultural and religious diversity and have no bias nor prejudice; develops global awareness and opens opportunities to each learners needs, strengths and ambitions; where talent is recognised and rewarded; where mindfulness is a way of life and accountability and empathy is pervasive.
Yes there is such a place! It's not Utopia but the new learning environment in the making. When I attended the open house of Valistus International School, it was like a dream come true! Everyone, from Management, the Principal and Staff have put together a learning experience for life. It's not about exams or marks but the core person who they will nurture and let bloom. From a building that is open and flexible to the luxuriant greenery and open spaces the school is where a child should be. It is a happy place which is wondrous and fun.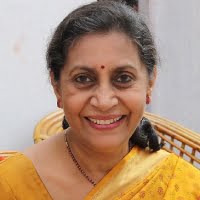 Angela Roye,
Board Chairperson, AFS India
President AFS Asia Pacific Initiatives (AAI)
Australia, China, Hong Kong, India, Indonesia, Japan, Malaysia, Philippines, Thailand, Turkey
It is my pleasure to give this testimonial to my fellow educator, Mr Venkat Suresh Lolla.
After watching him over the last 6 years, I can say with confidence that Mr Lolla is a one-of-a-kind educator-principal, inspirational presenter and performer. The kind whom students, faculty, staff and grateful parents will easily relate to and remember over the long haul. He changes the paradigm, he enthuses people around and pushes them to perform to their best - even the most hesitant students come forward, to do things both academically and in other extra-curricular activities. What's more, he does this strictly with friendly persuasion and a smile. That approach is unique and infectious. His interest and genuine care for scholastic excellence and achievement gained over wide exposure in India and abroad are well recognised.
Mr. Venkat Suresh Lolla is in the forefront of contemporary leadership and approach that factors in trending international curriculum, intercultural learning and global competence.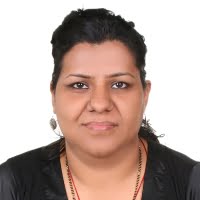 Priti Ranjan,
Parent
While searching for a new school for our son, we came across Valistus International School and found it quite promising.
They seem to be following out of the box learning model which is quite interesting for us. Their outlook, curriculum, method, in fact the whole approach towards learning and teaching looks different and we found it appealing. After meeting and discussion with the principal and teaching & non-teaching staffs, we realized this is exactly the place what we were looking for our son. This is the place which can help exploring and enhancing his natural instinct & skills towards life and surrounding. Looking forward for great experience with Valistus International School for our son and us as parents and best of luck Venkat sir and whole team.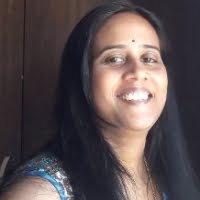 Hema Karnam,
Parent
After having changed schools a few times for our kids we were looking for a school that will fit both our needs and our kids needs in all respects. Valistus International School looked promising given their curriculum, infrastructure and also the fact that the amount of commute from our home to the school is minimal.
Also, our interactions with the head of the school Mr. Venkat and other staff members made us more confident with our way forward. The staff is extremely considerate and prompt in their responses to the parents. Good luck for the coming year ahead!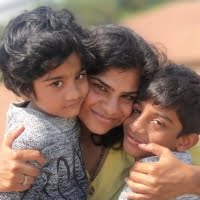 Padmavathy Chandrasekaran,
Parent
We had no idea of changing my son to a different school. However, when we accompanied our friends on their visit to Valistus International School for their son's admission, we were impressed and completely sold on the amazing state of the art infrastructure and futuristic and learner friendly environment. However, when the Current pandemic situation meant no school for a while, one would think we would have had second thoughts. But no, that is when they started impressing us with their summer activities and extra curricular classes. With assignments like creating comic strips to solve a math problem and online classes on dance, art and Global Perspective with the best teachers, they've kept reassuring the fact that the school might be new but the people running it are not.No efforts have been spared in recruiting the best minds with great passion and wonderful ideas. We are very happy with our choice.